Some memes just keep going:
Seen on a mX dispenser (that's the free murdoch full of celebrity stories, consensus-reality-reinforcing propaganda and other pinkness and horror) in
Museum
Melbourne Central station: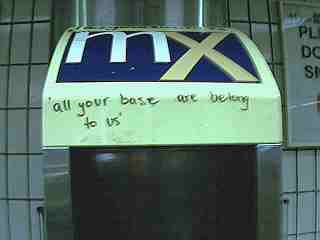 There are 2 comments on "":
Please keep comments on topic and to the point. Inappropriate comments may be deleted.
Note that markup is stripped from comments; URLs will be automatically converted into links.