The Null Device
Graffiti tag-name of the day
It looks like some aspiring homie recently saw the Lord of the Rings films: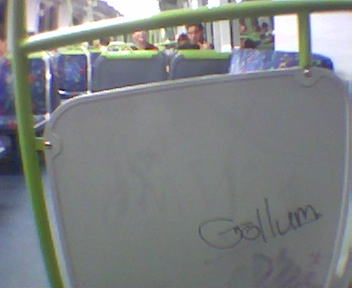 There are 2 comments on "Graffiti tag-name of the day":
Please keep comments on topic and to the point. Inappropriate comments may be deleted.
Note that markup is stripped from comments; URLs will be automatically converted into links.