The Null Device
Beard Caress
Sticker seen on a cash machine in west London, 18/2/2005: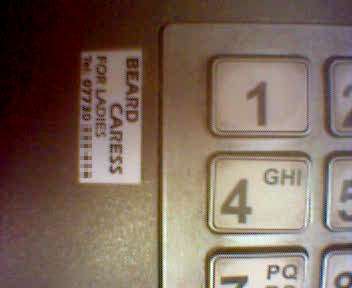 My first thought was that it must be a very specialised market. Not many ladies have beards, after all.
There are 2 comments on "Beard Caress":
Please keep comments on topic and to the point. Inappropriate comments may be deleted.
Note that markup is stripped from comments; URLs will be automatically converted into links.