The Null Device
World's coolest pizza cutters
Quite probably
the world's coolest-looking pizza cutters
, which look like some kind of collision between Gigeresque biomechanics, steampunk and cyberpunk: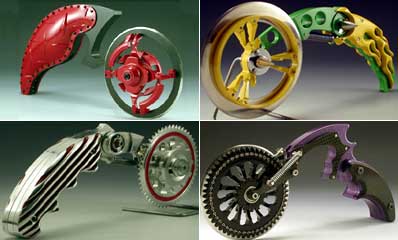 There are no comments yet on "World's coolest pizza cutters"
Please keep comments on topic and to the point. Inappropriate comments may be deleted.
Note that markup is stripped from comments; URLs will be automatically converted into links.