The Null Device
Lavod PocketPlay MP3/Sega
This looks fairly interesting: a Taiwanese company is bringing out
Flash-based MP3 players with built-in Sega games
.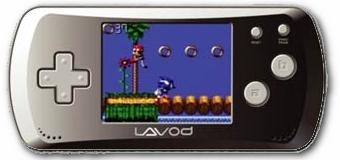 The Lavod PocketPlays will come preloaded with 10 or 20 Sega titles, and have TV output for playing them on a television. Other than that, little is known about them, except that one of them will have a SD Card slot and USB 2.0 port.
There are no comments yet on "Lavod PocketPlay MP3/Sega"
Please keep comments on topic and to the point. Inappropriate comments may be deleted.
Note that markup is stripped from comments; URLs will be automatically converted into links.