The Null Device
Fight for your right to vintage synths
In Japan, as a law banning electronic equipment older than a few years takes effect,
people are taking to the streets to fight for their right to own vintage synthesisers
and such: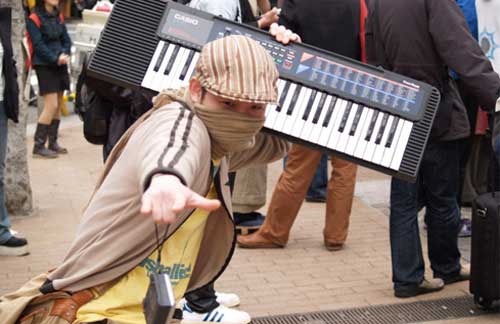 There are no comments yet on "Fight for your right to vintage synths"
Please keep comments on topic and to the point. Inappropriate comments may be deleted.
Note that markup is stripped from comments; URLs will be automatically converted into links.