The Null Device
Japanese war tubas
Japanese War Tubas. I repeat, Japanese War Tubas: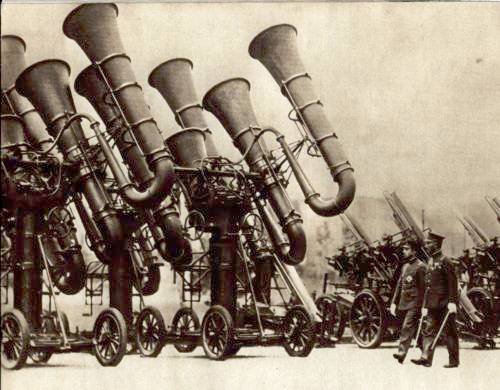 Seen on this page. The war tubas look like a musical instrument (some kind of Dadaist/Futurist sound-art device, or perhaps a super-loud military-band instrument designed to strike terror into the hearts of enemies, much as bagpipes were), but they were actually devices for acoustically locating incoming aircraft. I wouldn't be surprised if the photograph in question has graced at least one CD of experimental music/noise-art.
There are 1 comments on "Japanese war tubas":
Please keep comments on topic and to the point. Inappropriate comments may be deleted.
Note that markup is stripped from comments; URLs will be automatically converted into links.