The Null Device
Become A Convincing Girl Quickly And Easily
The latest bizarre Japanese product is
Photogenic Masks
, which "have been created for anyone who desires to become a girl quickly and easily" (presumably one of those Japanese market niches that doesn't translate so well abroad). The graphic says it all: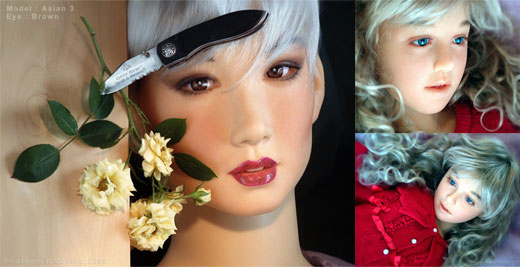 If the plasticky, platinum-haired faces straight out of Mori's Uncanny Valley didn't quite induce the appropriate sense of unease, the knife stabbing the flower helps nicely.
There are no comments yet on "Become A Convincing Girl Quickly And Easily"
Please keep comments on topic and to the point. Inappropriate comments may be deleted.
Note that markup is stripped from comments; URLs will be automatically converted into links.