The Null Device
Korg nanoSeries
It's about time somebody did something like this: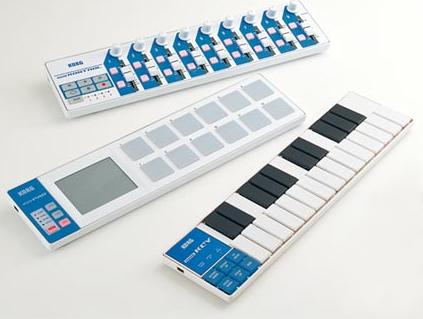 Japanese synth maker Korg have announced
a series of laptop-sized USB music controllers
. The nanoSeries, as they call it, includes a 25-key MIDI keyboard, a 12-pad drum controller with X/Y pad and a mixing controller with 9 faders, 9 knobs, 18 switches and transport controls; all of these will be about 13 inches in width and will come with download codes for light versions of music software; according to
these UK retailers
, this series is expected to arrive in October 2008, costing between £49 and £59 each.
There are no comments yet on "Korg nanoSeries"
Please keep comments on topic and to the point. Inappropriate comments may be deleted.
Note that markup is stripped from comments; URLs will be automatically converted into links.