The Null Device
Hermit kingdom leader goes missing
Speculation is rising over the health of the autocratic leader of a secretive polity after announcements that he won't be making annual public appearances. This time, it's not North Korean CEO Kim Jong-Il, but
Apple God-Emperor Steve Jobs
:
Several Apple employees contacted by Wired.com have reported that they haven't seen Jobs since the company announced the CEO would not appear for a Macworld keynote. Jobs generally isn't very visible in public, but the employees said they haven't seen him on campus recently, either.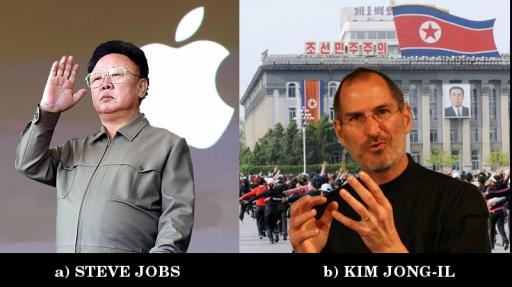 There are no comments yet on "Hermit kingdom leader goes missing"
Please keep comments on topic and to the point. Inappropriate comments may be deleted.
Note that markup is stripped from comments; URLs will be automatically converted into links.