Posts matching tags '3 colours 2'
2003/11/3
On Friday, I was at Reader's Feast; I looked at a copy of Borges' Book of Imaginary Beings they had on display, and noticed that someone had placed a business-card-sized card inside the front, inscribed thusly: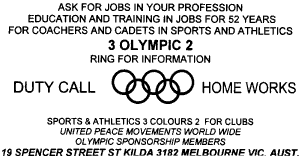 and on the other side: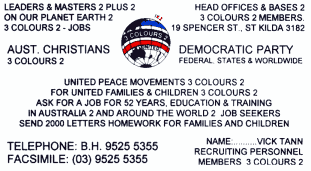 This appears to be the work of the United Peace Movements 3 Colours 2 people, as mentioned on Psychoceramics. It seems that they've now branched out into athletic training and/or home maintenance or something like that, as opposed to their former specialties in international trade and something to do with children and families.
For some reason, I haven't yet called them for information.
Update: A Google search for "united peace movements" "3 colours 2" reveals that they are listed in an online directory of "family planning" services. I suspect that their idea of "family planning" is quite different from most people's.
¶ 3 colours 2 bizarre psychoceramics