In November of 2005, Your Humble Narrator participated in National Solo Album Month, a challenge to produce a solo album, of no less than 29 minutes and 6 seconds in length, within one month.
This year, he was successful (well, to an extent). And the fruit of this labour is below: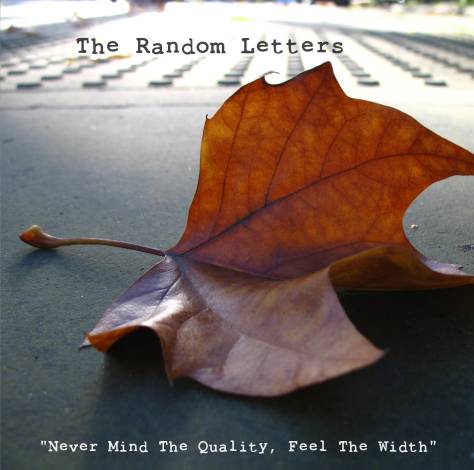 This album clocks in at just under 30 minutes. Some tracks are in need of further work, but it's a NaSoAlMo album, so that is to be expected.
The tracks:
CD booklet artwork (300dpi JPEG) is here.
License:

This music free to share under a Creative Commons Music Sharing License.
Tools used in production
All tracks were produced on a PowerBook using Logic Express 7, in various locations in North and West London. Other software used included: Celemony Melodyne Uno, Native Instruments FM7, LinPlug RMIV, GarageBand Jam Packs 3 and 4, Audio Damage DubStation, Elemental Audio Inspector, Waldorf Attack and Steinberg Virtual Guitarist. Additionally, a Palm handheld running Bhajis Loops was used for jotting down ideas whilst on the go.
© acb 2005; some rights reserved. Quality may vary. Warning: some songs may contain backwards Satanic messages.