The Null Device
2010/1/25
If you want to see where the musical zeitgeist was 18 months ago, look at what Goldfrapp are doing. Pop-cultural cool-hunters par excellence, they mine the rich seams of the underground, find trends with legs and repackage them for mainstream consumption, exploding them into the public consciousness, and have successfully held this niche in the music-industry ecosystem for over a decade. Their début, Felt Mountain, took Morricone-infused trip-hop sounds and moulded them into what became the soundtrack to every upper-middle-class dinner party in the UK. After that, they turned on a dime, discovering electroclash and dragging it into the mainstream in the form of not one but two albums of mildly sexualised glam-electro, before getting wind of the wickerfolk trend and new appreciation of the output of the BBC Radiophonic Workshop, fishing it out of the underground and presenting it to the world as Seventh Tree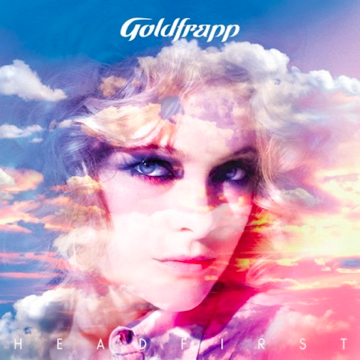 (an album even whose title seems to have been a homage to underground freak-folk band Voice Of The Seven Woods).
Which makes one wonder what Goldfrapp were going to do next. I was thinking afrobeat or similar exotica. But no, it looks like their next album is going to be Empire Of The Sun-style glo-fi. The only problem with that is, of course, that Empire Of The Sun were themselves a project (a supergroup comprised of two musicians from successful major-label projects) repackaging trends from the underground (essentially Cut Copy-style indie-house with the somewhat dated New Wave/New Orderisms replaced with the recent "yacht rock" fad) for the mainstream, and to considerable mainstream attention. It remains to be seen whether or not they have scooped Goldfrapp by getting in first, or whether Goldfrapp will pull it off for a fifth time.
(via Stereogum) ¶ glo-fi goldfrapp marketing music retro yacht rock
A Russian ecologist has found that the fierce pressure of living in a hostile urban environment is causing Moscow's stray dogs to evolve increased intelligence, including abilities to negotiate the city's subway system:
Poyarkov has studied the dogs, which number about 35,000, for the last 30 years. Over that time, he observed the stray dog population lose the spotted coats, wagging tails, and friendliness that separate dogs from wolves, while at the same time evolving social structures and behaviors optimized to four ecological niches occupied by what Poyarkov calls guard dogs, scavengers, wild dogs, and beggars.
But beggar dogs have evolved the most specialized behavior. Relying on scraps of food from commuters, the beggar dogs can not only recognize which humans are most likely to give them something to eat, but have evolved to ride the subway. Using scents, and the ability to recognize the train conductor's names for different stops, they incorporate many stations into their territories.
Additionally, Poyarkov says the pack structure of the beggars reflects a reliance on brain over brawn for survival. In the beggar packs, the smartest dog, not the most physically dominant, occupies the alpha male position.
I wonder whether similar evolutions of animal intelligence, driven by the conditions of living in cities, have occurred in other cities; there have been anecdotal reports of
pigeons deliberately catching the Tube in London
, with speculation that they commute in to the tourist-rich city to feed before returning to the suburbs. (As such, one could probably refer to them as passenger pigeons.) Not to mention
two
instances
of cats deliberately catching buses (both in England).