The Null Device
Then and Now
A chance meeting between a cocktail-cabinet Galaga machine and a PowerBook running MAME in a Brunswick café: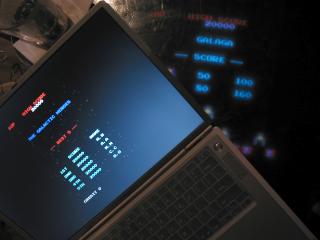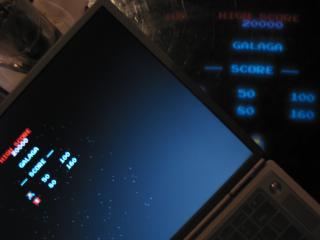 (Aside: why is it that most cocktail-cabinet arcade game machines around these days are Galaga? Is it the result of some kind of technical and/or memetic survival-of-the-fittest?)
There are 3 comments on "Then and Now":
Please keep comments on topic and to the point. Inappropriate comments may be deleted.
Note that markup is stripped from comments; URLs will be automatically converted into links.