The Null Device
Windows Vista audio woes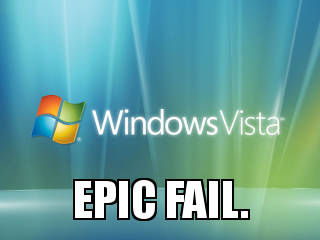 The Guardian reports that
users of Windows Vista are experiencing severe audio performance problems
, with choppy, glitchy audio from applications, which is annoying home users and driving professional musicians to old copies of XP or else the Apple store. The Graun article gives the reasons a cursory examination, essentially writing them off as growing pains of a shift to a new, improved driver model, though somehow managing to miss
the elephant in the room
, i.e., that at any time when there is the possibility that a Windows Vista machine might come into contact with copyrighted audio or video content, a draconian DRM regime kicks in, diverting a large proportion of the machine's resources into ensuring that you, the user, cannot do anything with the content that you're not explicitly permitted to.
There are 4 comments on "Windows Vista audio woes":
Please keep comments on topic and to the point. Inappropriate comments may be deleted.
Note that markup is stripped from comments; URLs will be automatically converted into links.