The Null Device
Eurovision 2008: the competitors
Tonight will be
Eurovision 2008
, that annual spectacle of kitsch, histrionics, cultural misunderstandings and political skulduggery. There are 25 entrants this year, the videos of whose entries the BBC has kindly
hosted on its web site
.
As a public service to those following the competition, The Null Device has provided a handy table of the salient qualities of these entrants: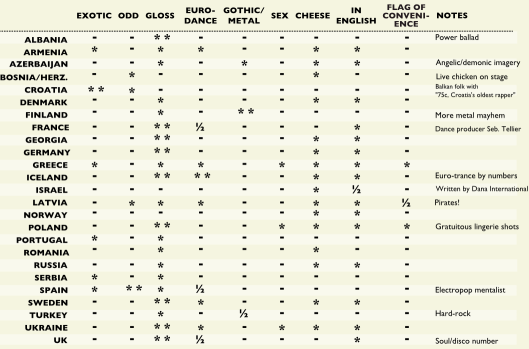 There are 1 comments on "Eurovision 2008: the competitors":
Please keep comments on topic and to the point. Inappropriate comments may be deleted.
Note that markup is stripped from comments; URLs will be automatically converted into links.