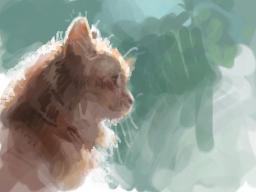 Colors!
is a program which turns a Nintendo DS into a pressure-sensitive drawing tablet/sketchbook. It includes translucency, and can be used to create some rather impressive drawings. There's a gallery
here
.
Colors! is free, though, being homebrew, requires a homebrew loading cartridge.
There are no comments yet on "Colors!"
Please keep comments on topic and to the point. Inappropriate comments may be deleted.
Note that markup is stripped from comments; URLs will be automatically converted into links.