The Null Device
Cars pile up
A photo gallery of masses of unsold cars around the world
, building up in parking lots, docks and racetracks as the economic crisis bites. These images have a sort of Koyaanisqatsi-esque beauty to them.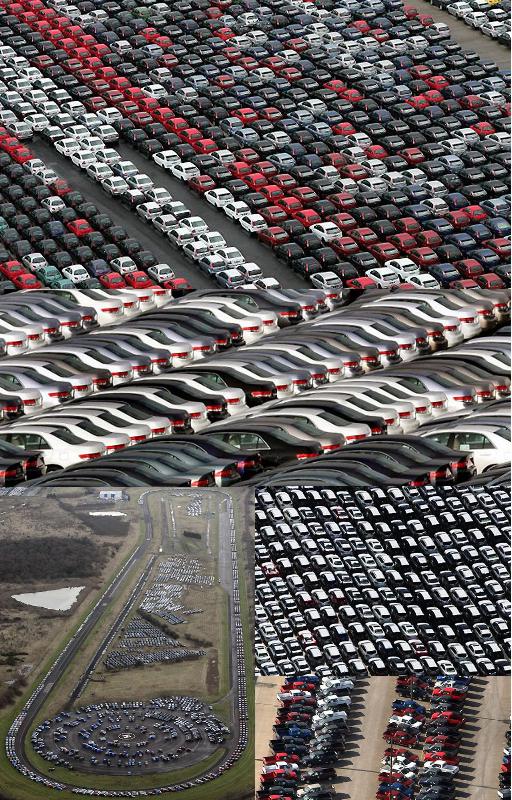 There are 3 comments on "Cars pile up":
Please keep comments on topic and to the point. Inappropriate comments may be deleted.
Note that markup is stripped from comments; URLs will be automatically converted into links.