Posts matching tags '1990s'
2017/12/22
Recently, I have been listening a lot to The Radio Dept.'s Teach Me To Forget EP, and have realised that, to me, it feels in many ways like an echo of a record from a quarter century earlier, namely, Momus' Voyager.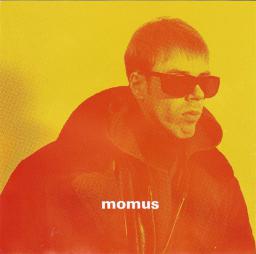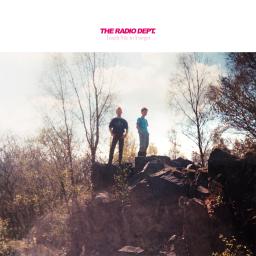 The similarities are both stylistic and aesthetic; in the tonal palette and the emotional gamut. Both have a coolly electronic feel, built on clean synthesizer sounds and programmed beats; understated and with an undercurrent of disconnection under the lights of the nocturnal city, and what Ralf Hütter once described in an interview as "cold feeling". One could, if one were to, pinpoint where aspects of the older record reëmerge in the new one: Just So, with its dry synth-bass, quietly spoken vocals and sense of guarded futurity, is a tentative Cibachrome Blue for a more anxious age; You're Not In Love, with its funky bassline and cold, fast electronics, has an echo of Conquistador and perhaps Trans-Siberian Express. And the opening extended mix of Teach Me To Forget, itself reprising the nihilistic obliviousness in Voyager, segues neatly from the closing track of Voyager, the 2½-minute instrumental reprise Momutation 3, into its programmed club beats and minor-key tension, the 25-year gap disappearing in the crossfade.
Thematically, of course, the two records come from very different contexts. Voyager is a product of that particular euphoric moment as the eighties segued into the nineties; a confluence of the end of the Cold War and with it, some say, history, the arrival of computer technology in everyday life, and the rise of MDMA-fuelled club culture. Everything was connected, the world was waking up from history and, indeed, from the old certainties of pre-digital, pre-postmodern reality, into the Long Boom, or perhaps the Long Rave. Music could now be made with samplers, just as images could be made with Photoshop and grunged-up typefaces could be drawn on a Macintosh in Fontographer, and it's there that the idea of postmodernity, of all being artifice and simulacra, starts to leak from academic theory into everyday life. (In Japan, a country with which Momus' career was becoming increasingly intertwined, the discontinuity was even more profound, with the break between the Shōwa and Heisei eras in 1989 serving as a proxy for that entire gamut of changes, the one-way bridge between the analogue and digital, the modern and postmodern.) Voyager (the penultimate of Momus' six albums released on the then ascendant Creation label) rides the crest of that wave—the Ecstasy-infused club euphoria, the melting of genres into electronic club music, the MONDO 2000 cyberculture futurism of smart drugs and virtual reality—though not without ripples of unease. Momus picks out the analogies often cited at the time between this moment and the 1960s "Summer of Love" and posits an "electronic inwardness"; a trip into a vast, luminously pulsating inner space, and in this there is estrangement: We hear the bass talk, it's saying nothing. Love has left the arena and the lost psychonaut attempts to reach out from the gravity well of their trip. Soma Holiday, 1992.
Fast forward to 2017, and things are somewhat different. History has very noisily restarted itself, the balance between democracy and capitalism has tipped in favour of the latter and sinister actors have weaponised freedom, stirring unrest and catapulting extremists into power with swarms of social-media sockpuppets, covert ads and algorithmic manipulation ("nothing is true, we move like shadows across the stage"). In the ever-warming political climate ("there are thunderstorms, and the weather's wrong"), the thawing permafrost has released the bacilli of various anti-liberal ideologies long thought extinct, from theocracy to obscurantist arguments for absolute monarchy, to several dozen variants on fascism, including ones mainly concerned with video games and represented by cartoon frogs. In some ways the period from 1989 to 2001 looks increasingly, in retrospect, as a golden age; its buzzing, coolly luminous optimism replaced by a sensation of preapocalyptic anxiety.
The Radio Dept. were not initially a political band. Starting in the Swedish indie scene of the early 00s, their songs were hazy and ambiguous, both sonically and lyrically, consisting of fuzzy guitars, cheap drum machines and gently wistful melodies, somewhere between The Field Mice and The Jesus and Mary Chain. Somewhere around the 2010s, this started to change gradually; a sample of Thurston Moore ranting about capitalism here, a song titled Death To Fascism there (back when references to fascism sounded like Rik-from-The-Young-Ones-style hyperbole or kitsch), but still the same overall formula. Until their most recent album last year, titled, pointedly, Running Out Of Love. Gone was the haze: in its stead, sharp, cold electronics (they do love the TR-808 cowbell, it seems), sounding more Factory or Mute than Sarah or Creation, and a sniper-like aim at serious issues: the rise of the far right, the arms industry, and, perhaps above all, the comfortably apolitical, the "good people" who do nothing in the face of evil. Of course, being The Radio Dept., this was delivered not as protest-ready bolshie chants but with frosty understatement. Running Out Of Love was a timely return to form, won many accolades (among them, this blog's album of the year title), and spawned three EPs for its singles; the most recent being Teach Me To Forget, the subject of this post.
Voyager and Teach Me To Forget could be seen to bookend an era; the decade or so of the Closing-Down Sale of History and the Long Boom/Now, and slightly longer afterwards—before Trump and Brexit and the Sverigedemokraterna and numerous equivalent local phenomena—when people still thought that we may yet return to this, the natural post-historic state of loved-up transnational consumerist utopia; the coming out of the cold into the futurismic cyber-rave, and the cold crashing in with a vengeance, the party having become the Masque of the Red Death in the interim; a reëngagement with a resurgent reality.
¶ 1990s momus music the end of history the long siege the radio dept.
2012/11/26
Néojaponisme has a detailed five-part series on Cornelius' Fantasma, one of the defining albums of the 1990s Shibuya-kei genre of polychromatic, postmodern Japanese club-pop, looking at Oyamada Keigo's earlier work (with Pastels-referencing indiepop combo Flipper's Guitar) and subsequent work (which rejected the whole ethos of reference that Fantasma was about in favour of minimalism and introspection).
The piece starts off by placing Shibuya-kei, the movement Cornelius epitomised and helped define, in a specific historical context: the brief age of the music nerd, which arose after commodity rock'n'roll and ended when the internet made obscure knowledge instantly available, when knowledge of the obscure corners of popular music was a form of cultural capital:
The music nerd's mission often boiled down to listening to what others did not, thus upsetting one of the art's fundamental tenets. From ancient bone flutes to West African drum circles to jazz cafés to dancing the Charleston in front of blaring Big Bands, music had been a group activity for most of its existence. Music had always been social, yet the music nerd now mostly enjoyed it as a solitary pursuit. Hearing a song in the privacy of one's own room was not even possible until the early 20th century, and not particularly common until the advent of the small transistor radio, the personal stereo, automobile speakers, and the Walkman. So between this technological change and a corresponding social one wherein pop music rolled over elite musical art forms like opera or ballet, the ingredients were there for the spontaneous genesis of thousands of music nerds. And as music fragmented to an unbelievable degree in the 1980s and 1990s, music nerds became even more intense and even less social.
The 1990s were the golden indian summer of music nerddom; the internet was already starting to chip away at the cultural capital of the obscurantists (there had been USENET newsgroups discussing genres and microgenres and meticulously detailed discographies in ASCII text files, though they hadn't made it out to the as yet non-computerised outside world), and within a few years, information hyperinflation would wipe out vast amounts of cultural capital; but in the late 1990s, the musical obscurantism bubble was at its peak. In the West, this manifested itself through the sampling, quoting and citing of artists like Beck, the Beastie Boys and Stereolab; in Japan, it found even more fertile ground:
There may be traditional aspects of national philosophy and educational theory that influenced Japanese pop culture's particularly obsessive mode of learning and understanding, but the artistic practice of detailed study and imitation of form certainly reached its peak with consumer society's insatiable interest in the West after the War. Youth wanted to do completely alien things like dress like Americans and listen to American music, and magazines had to take up the key role of explaining detail by detail exactly how and why to do such a thing. Holistic sub-cultures like Hippies and Punks got analyzed down to their respective quarks so that Japanese teens could build them back up again from a bunch of imported scraps. These days the otaku nerd gets all the credit for originating Japanese information obsession but this was just a structural outcome of the Japanese model of cultural importation. In the act of bringing one culture over to another, bit by bit, every single possible cultural category becomes a series of consumable lists, and as a logical extension, mastery and memorization of those lists ends up as the most worthy test of true fans, believers, and adherents.
The piece then continues with an overview of Oyamada's career, before and after
Fantasma
, a track-by-track examination of
Fantasma
and the influences it references, and a history of its release in Japan and the west.
Additionally, there's an older piece on the history, cultural context and legacy of Shibuya-kei here:
Shibuya-kei was ultimately an attempt to create a Japanese analog to the indie music cultures that had developed in the U.S. and U.K., but the Japanese artists ended up succeeding far beyond their international peers in impacting the entire Japanese music market. Shibuya-kei was not just the emergence of a new genre. The appearance of Flipper's Guitar in 1989 was a pivotal event in the surfacing of "independent" culture into the Japanese mainstream consumer market during the 1990s, setting the stage for a wider cultural movement in media, fashion, art, and interior/graphic design.
2011/6/28
This article looks at the malaise in indie/hipster culture, and places the blame squarely at the feet of 1990s proto-hipster Beck:
The two most common characteristics of the "indie" persona these days, at least in North America, are an aversion to overt seriousness and the ability to find everything "awesome". These characteristics often intermingle and feed off one another, creating the voracious indie devourer who is able to simultaneously enjoy every kind of music while at the same time not particularly caring about anything. They are the ultimate consumer, willing to embrace and discard bands at a moment's notice while never questioning what led them to lose interest in one band and embrace another. Awkward inquiries about almost any subject can be dealt with in a detached and deliberately ironic manner — following trends is awesome, selling out is awesome, being shallow is awesome, sweatshops are awesome. When it comes to fashion, trashiness battles against both vintage store retro and American Apparel chic as the dominant form, and everyone thinks that everybody but themselves is a hipster. How this persona was birthed is a relatively straightforward tale, as suburban America fell in the love with the vulgar commercial product of its youth. An ironic approach was already somewhat popular but something, or in this case someone, happened in the '90s to turn what was a mere aspect of American culture into the dominant personality trait of American teenagers, twenty-somethings and, at this point, thirty-somethings. That someone was Beck.
Cinema in the 90s reflected this shift in taste, with the ultra-violence of Quentin Tarantino's movies creating a detached, cartoonish reality that allowed the viewer to feel unconcerned as to the repercussions of the savagery on screen. The character's brutal transgressions are played out for entertainment and amusement rather than illustrating any kind of painful struggle. Tarantino's movies were also filled with pop culture references that allowed the viewer to feel like they were part of the director's insular self-congratulatory world. If America in the 70s wrestled with moral dilemmas and a diminished sense of individuality and reach, then pop culture mavens in the 90s merely wanted to be in on the joke. To music fans who imagined themselves to be more alternative in their approach, Beck fulfilled this need. His music basked in the mindset of trash culture and knowing irony, of sneering at seriousness, of adopting hip-hop beats to play up the now utterly commonplace "look at me I'm a nerdy white guy rapping about ridiculous things" persona that has managed to all but reduce hip-hop to a comedy sideshow for those who need an occasional break from their Arcade Fire or Vampire Weekend albums.
The ironic stance, the article argues, was a false victory, delivering the counterculture straight into the arms of the consumerist mainstream. After all, you can buy more crap if you're doing so ironically:
Consumerism thrives on people getting excited about, and buying, things that they ultimately don't care about. In this sense the ironic persona is the ultimate gift to consumerism. Mainstream music revels in easy sentiment and soul-crushing banality and can only truly be enjoyed by not paying attention to the lyrics. Beck's meaningless babble trained a generation of young ears to seek out amusing sound-bites over articulate content and in doing so helped break down the last vestiges of 'alternative' music by making it as equally meaningless as, and therefore all but identical to, mainstream drivel.
I'm wondering whether the rise to dominance of the stance of ironic detachment and the tendency of musicians and bands to define themselves publically by catalogues of their influences ("we're kraut-punk meets Afrobeat meets New Jack Swing") could not both be symptoms of a more abstract shift from directness and immediacy towards mediation and referentiality, an addition of levels of abstraction to the processes of culture, a tendency to see and do things from one step removed.
2008/11/12
The Independent talks to the kid who was the baby on the cover of Nirvana's Nevermind. He is Spencer Elden, now 17; his parents were paid $200 for the photo in 1991, though he has since had other record cover work, and has recently recreated the cover, this time wearing shorts.
Spencer, for his part, says the record helped bring about a typically choppy adolescence. He grew up with a platinum copy of Nevermind hanging on his bedroom wall and once confessed, in moments of hormonal frustration, to using the chat-up line "You want to see my penis again?" at teenage discos.
Last year, he was sent to a military boarding school to correct what his parents have described as a tendency to test authority. He's now hoping to either enrol at West Point Military Academy, or a local art school.
2005/12/11
The eXile's 90 things to hate about the 90s (and part 2):
What is the 90s? What does it represent? What was its zeitgeist? This is the tricky part. See, hipsters in the 90s thought that they'd figured out a way to position themselves as the first generation ever which wouldn't, in retrospect, look as ridiculous as previous generations. They thought they'd secure their place by ironically fixating on 70s retro (thus sparing themselves from having to create too much of their own destined-to-be-dated material) as well as adapting the language of a hyper-conscious, self-aware man-outside-of-his-time, narrated as glibly as possible, as a way of ironically distancing themselves from their own stances.
The list itself starts off with "Authenticity" (and also takes in "Smog" and "Wobbly Camera As Authentic/Gritty Device") and ends with "Bare Midriffs", and includes the likes of "Generation X", "The Greatest Generation", "Grrls" (not to mention "Straight Edge", "Reclaiming The Night" and "Reclaiming Our Bodies/Empowerment"), several variants on "Aggrieved White Males", "Madonna-ology", "lower case spelling", "Wiggers", "Nerd Chic", "Misogyny Chic" and "Blue Collar Chic":
33. The End of Heroin Chic
The Shame: One of the few genuinely intelligent, smart trends in the mid-90s was the belated recognition that heroin is a good drug, overturning decades of hippie oppression and prejudice. We have Kurt Cobain and Trainspotting, a movie whose mediocrity is less important than the positive message it sent, to thank for that. Sadly, some people - we won't mention any RIVER PHOENIX names here, but a few LAYNE STANLEY guys couldn't handle CHRIS FARLEY their shit, making it tough for the rest of us, while other KATE MOSS people, again names THE EXILE we won't mention, functioned RUSH LIMBAUGH just fine while floating on the great poppy. Sadly, a combination of weak-willed celebrities, Ben Stiller's Permanent Midnight and 9/11 ended this brief dawn of reason. Now we are back in the Dark Ages of cocaine chic. Frankly, we'd rather drink beer than do coke.
61. Goth
The Sham:In the ultra-segmented scene of the 90s, being fat, ugly and socially retarded wasn't an impediment to being hip. You just had to wear lots of layers of black gauze to hide the blubber, get some prominent piercings and paint spider webs on your eyelids and, voila! You were a scary, alienated Goth! A whole bevy of bands competed for your attention, including Pretty Hate Machine, NIN, and Marilyn Manson, and the evening news might even do a segment featuring people who look just like you and the decline of American values or the dangers of Columbine - even though Klebold and Harris hated Goths.
63. Being Gay
The Sham:In college, most American girls of the 90's went through their obligatory BUG (bisexual until graduation) phase, which segued for more daring ones into their stripper phase. Gays became so big that even one of the Friends' star's mother had a lesbo tryst, and everyone had to have a gay neighbor to spice up their lives. Clinton made promoting gays in the military his first priority - and his liberal agenda was essentially destroyed by that. No matter, gays went bourgeois anyway, they didn't really need most of the liberal stuff anymore, not the help-the-poor/minorities crap anyway. Then 9/11 happened. A source who lives in Noe Valley told the eXile that within a year of 9/11, Noe Valley was transformed from the Dyke Quarter of San Francisco to the Baby Stroller Capital. Who'd-a-thunk.
73. Missing Children
The Sham:According to the National Center for Exploited and Missing Children, guess how many are "long-term" kidnapped by strangers every year? 20,000? 10,000? It's gotta be a lot, considering all the alarmist attention it gets. Welp, we got news for you: only 115 children are kidnapped in America each year, out of a population of 300,000,000. And about 100 children are kidnapped and murdered each year. In other words, NO ONE WANTS TO SOCKET-FUCK YOUR HAIRLESS CHILD'S STRANGLED CORPSE. Does that disappoint you? Statistically, your child has an infinitely higher chance of growing up to be a convicted sex offender than he does of getting kidnapped and killed by one. But you don't want to believe that your child, or you, are doomed to a life of never being stalked. So instead you'll pamper and protect your child and instill him with so many worries and complexes that when he grows up, he'll have this weird, tingly feeling every time he sees a vulnerable, hairless child left alone beside a car wash...
82. Zines
The Sham:Back before Live Journal gave every bored office worker in America a soap box, zines were the only outlet for folks who wanted to write something that nobody but friends would ever read. Made by Kinko workers working the graveyard shift and distributed to the local revolutionary bookshop, they were hailed as authentic samizdat. Except that there was a market for samizdat, and risk involved. Zines were just another way to convince grrls that you were authentic, so you could bang 'em.
89. Blue collar chic
The Sham:Middle class guys picking up garage mechanic uniforms with cursive names sewn into the breast pocket at the local thrift store and slumming it. Then, while downing cans of Pabst Blue Ribbon for a buck a pop at the local hipster dive, peopled with other indy hipsters wearing Confederate hats or T-shirts and scraggly beards, they'd talk about this art instillation they've got planned for their studio in Williamsburg.
90. Bare Midriffs
The Sham:Will someone please tell American girls to cover their lower hips? In the last 10 years, girls' hips have grown wider and wider, expanding like in some bad 80s horror film...and yet, for some reason they have no shame in showing these wide loads to the whole fucking world. All we can assume is that no one has the courage to tell them how bad they look. We're the types who, if we had a booger hanging out of our nose while talking to you, we'd want you to tell us. So we're doing the right thing and telling you: hide your hips, and while you're at it, tie a sweater around your ass. Note: This does not apply to Russian girls AT ALL.
2005/10/11
Today's Cat and Girl is a good one; it extrapolates Happy Days and That 70s Show into a prediction of 1990s retro:

Come to think of it, a sitcom about slacker/hipster ironist zine kids in the 1990s could probably work. (I imagine there's laugh-track material to be extracted from anachronisms like the characters not having LiveJournals or blogs and relying on photocopied zines to get their thoughts out, having to take film to be developed, and so on; there could also be product-placement opportunities for FedEx/Kinko's or such.) It'd probably end up looking like a more polished version of Clerks or various low-budget American indie films that followed.
2005/8/31
Eight years ago, a glamorous and fashionable if otherwise ordinary royal was instantly transformed into the closest thing to a secular saint by virtue of no longer being alive and mediocre. The Graun's Jonathan Freedland reflects on Diana's passing, not because she was a great historical figure, but because of the minor golden age her time in the limelight -- a gentler, more innocent, age, though we didn't realise it at the time -- represented:
And yet a larger thought is prompted by a look back to the summer of 1997 through the lens of 2005. Suddenly it seems clearer what the Diana era itself, the 1990s, was all about. It was hard to tell at the time, but now the 1990s have a definition as sharp as the swinging 60s or the greedy 80s. They were the no-worry 90s.
For, viewed from today, the 1990s look like a kind of holiday, a pause between two eras of anxiety and conflict. Just as Eric Hobsbawm defined the 19th century as stretching from 1789 to 1914, so we can take the same liberty: the 90s began with the fall of the Soviet Union in 1991 and ended with the fall of the twin towers in 2001.
Never mind that both the old and new threats may be exaggerated, the danger felt and feels real. In the post-1945 era, we lived in fear of a third world war and a nuclear winter. In the post-9/11 era, we tremble at the prospect of suicide killers on a double-decker bus. Fear is the constant.
After all, what were the preoccupations of the time? In the US, the two largest national dramas of the decade were the OJ Simpson trial and the Monica Lewinsky scandal. One looks at that from today's vantage point with a warped kind of envy: lucky is the society so untroubled that it has nothing graver on its mind than two glorified soap operas.
Or maybe so it seems in retrospect.
2003/1/13
Remember 21C, the glossy, graphically impeccable cyberculture magazine of the 1990s, which followed in the footsteps of MONDO 2000, coming from a combination of the inner suburbs of Sydney and the cyberculture Petri dish of the Bay Area? (Come to think of it, remember the heady, optimistic futurism of early-90s cyberculture, when it was about more than new ways of making a buck and the latest titanium-plated gizmos?) Well, it's back, at least in the online sense. (The glossy, coffee-table-proportioned dead-tree edition may still be some way off.) And they've got articles, such as this one on bootleg remixes, and this slightly pomo celebration of the mythology of pimp culture.
2002/8/1
ode to the 90s, from a somewhat US-west-coast dot-com angle.

I was a millionaire at 27
for thirty seconds.


I learned HTML
and swing dancing.
moved to Seattle
but I was back on the redeye.
why did I eat
those krispy kremes?

(via bOING bOING)
2001/2/2
Smashing Peanuts, or the story of heroin-pop band Smashing Pumpkins told as a Charlie Brown comic strip. Amusing even if you don't own a single Smashing Pumpkins CD.
"And there was, across this country in the late 80s, bad pop music like Milli Vanilli. And lo, an angel of indie appeared before the mainstream and said unto them, fear not: for behold, I bring to you tidings of great joy, which shall be marketed to all people: alternative rock!"