Posts matching tags 'hamsters'
2006/7/10
Essentialist explanation of the day:

(From
here
)
¶ cat and girl comics essentialism hamsters
2005/9/21
Today's hack of the day: Turn your ham(p)ster into a fighting machine: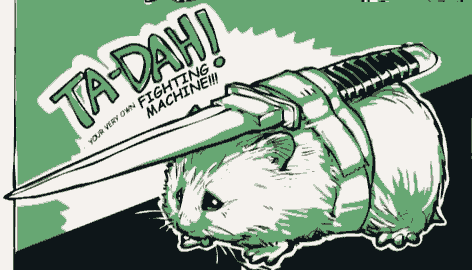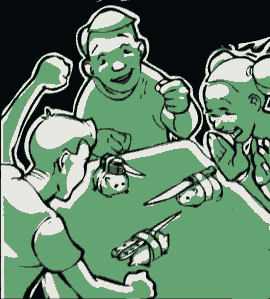 2005/2/25
Hamster controlled MIDI sequencer.
Each voice was controlled by two hamsters: one that was responsible for adjusting the rhythmic qualities of the melody and another that modified the note sequence. With all of these elements in combination, an output was produced with very musical qualities.
I wonder whether the hamsters actually responded to the sound, introducing feedback into the system, or merely acted as a source of randomness.
2000/4/17