Posts matching tags 'philately'
2009/1/13
The Royal Mail has just launched a new stamp series commemorating classics of British design: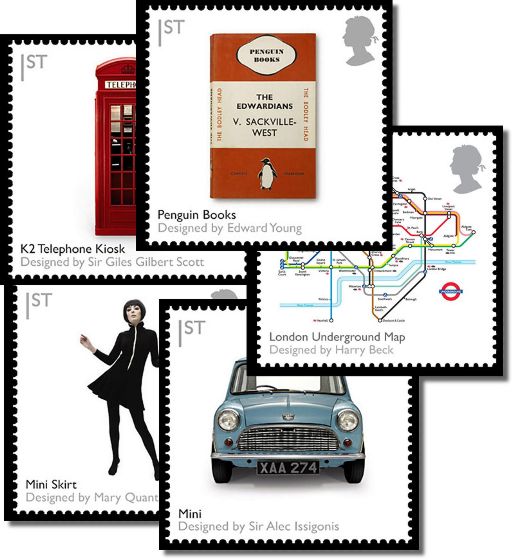 It's appropriate that each one features another British design classic, the typeface Gill Sans.
2007/11/6
The Church of England is delighted that this year's Royal Mail Christmas stamps will contain explicitly religious imagery, rather than, say, snowmen or what have you (Or, as the tabloids would say, "it's political correctness gone mad, I tell you!"). Royal Mail says that it has a policy of alternating between religious and secular themes, though the Church doesn't consider this to be good enough, and has called for explicitly Christian imagery to be used every year:
The Church has argued that Christian-themed designs "remind people of the true meaning of Christmas".
There should absolutely be more recognition of the true meaning of Christmas; I look forward to the stamps depicting
Thor
,
Sol Invictus
and a bit of old-time
public nudity
.
2007/1/13