Posts matching tags 'prahran'
2004/8/24
Seen on a footpath in South Yarra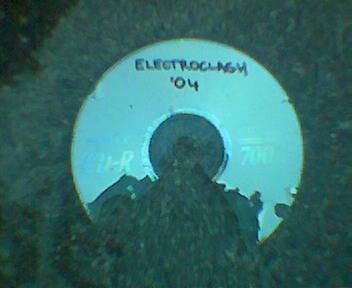 Looks like some Chapel St. distressed-denim-wearing coolsie type recently realised that electroclash is so 2002 or so, and punk-funk or bogan-house or whatever is the new thing.
¶ electroclash prahran
2001/10/18
The local street press has just confirmed the impending closure of the Punters Club (sometime after January), The proprietor is looking to open another venue somewhere less gentrified (possibly Northcote). Because of rising rents, whatever takes the Punters' place in Brunswick Street will probably be much more upmarket. In related news, a new venue has reopened on the site of the legendary Continental, another band venue which closed a while ago. It is probably enough to note that this venue is called the Boutique Dance Lounge, and recently played host to a single launch by manufactured Top 40 star and former Hollywood trophy wife Tina Arena. Ah yes, there's nothing like shiny machine-extruded crap for conspicuous consumption...