The Null Device
2011/3/29
One of the more unexpected products of the final days of the Soviet Union was an explosion of fantastic modernist architecture. With the iron chain of Communist totalitarianism crumbling and the velvet leash of the almighty market still in the future, the USSR's architects had a free hand to go wild, which they did, resulting in a wave of spectacular-looking government ministries, polytechnic institutes and other facilities scattered around the various peripheries of the empire, and looking like they were dropped from space: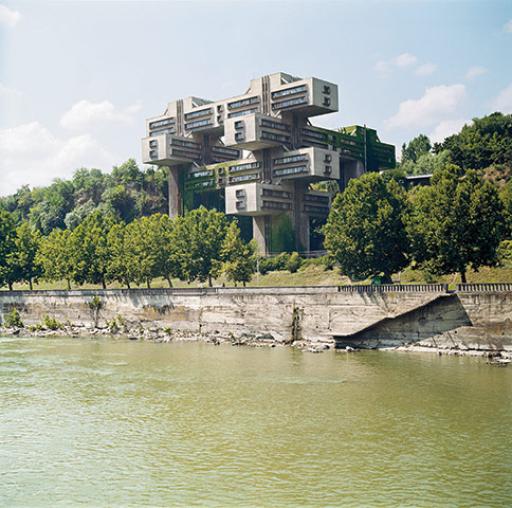 These fascinating things, built in prominent locations, were cathedral-like in their ambitions as well as their size. Chaubin concocted a game around his photograph of the Palace of Weddings in Vilnius, capital of Lithuania. He would show it to people and ask them what it could be: a monastery, a power station, maybe even a giant laboratory? "No one guessed it was a registry office for weddings built on a huge scale to encourage people away from getting married in churches."
The buildings are catalogued in a new book by a French photographer, Frédéric Chaubin, who spent several years finding and recording them. The book may be the last chance to see many of them, which are likely to fall prey to the financial ambitions of oligarchs and property developers. There is a slideshow
here
.